Looking For Convenient Covid Testing Cincinnati? CareFirst Urgent Care Is Here For You
COVID-19 is a huge public health concern, which has had devastating impacts on the community and local economy. CareFirst is proud to support the Ohio Department of Health throughout Cincinnati and Hamilton County, by offering COVID-19 testing to the community.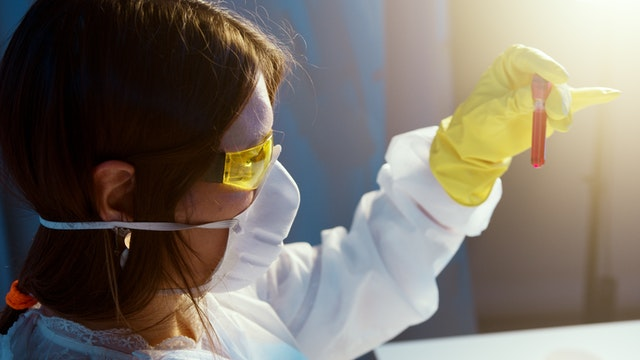 The topic of COVID testing is complex: Different testing locations have different criteria and different prices. And, particularly in the Emergency Department, long wait times in busy waiting rooms.
At CareFirst, we want to make this process simple for you. We offer all types of COVID-19 testing at each of our 23 Urgent Care locations in Cincinnati OH. All our tests are FDA and Emergency Use Authorization (EAU) approved.
Where can I get diagnostic tests for COVID-19?
You can get diagnostic tests at any CareFirst clinic in Cincinnati OH. We have different locations all over Cincinnati and Hamilton County. You can use the map on our website to find the testing facility nearest to you.
Moreover, here at CareFirst, you don't need to worry about making an appointment. All our COVID-19 testing is on a walk-in basis. But if you want to reduce the wait time, you can use our online check-in service. Simply complete the e-register form, and your documentation will be added to the queue.
What Does Each Covid-19 Test Mean?
Each CareFirst center offers four types of COVID test. You can find more information on our dedicated COVID testing information page. In brief: the tests work in different ways to check whether your body has been exposed to COVID.
PCR test
This test looks for the actual viral DNA, so it tells you if you are currently infected. The test is collected by a nasopharyngeal or throat swab. It is considered the most accurate test if you think you have been exposed, or if you are showing symptoms. You can expect the results 24 to 72 hours after the sample reaches the lab.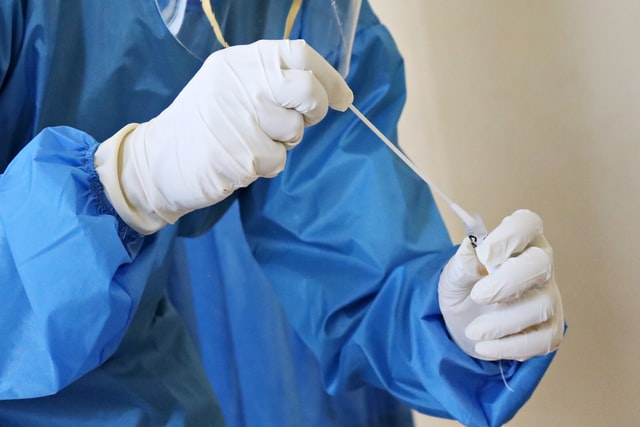 Rapid antigen
Like PCR, this test identifies the presence of the virus in your body by using a throat and nasal swab. It takes between 15 and 30 minutes to get the result.
Antibody test
For this test, the nurse will collect blood from your finger or the vein in your arm. The test checks whether you have antibodies against COVID in your system, which means you have been exposed to the virus, either recently or in the past. The result is expected within one to three days.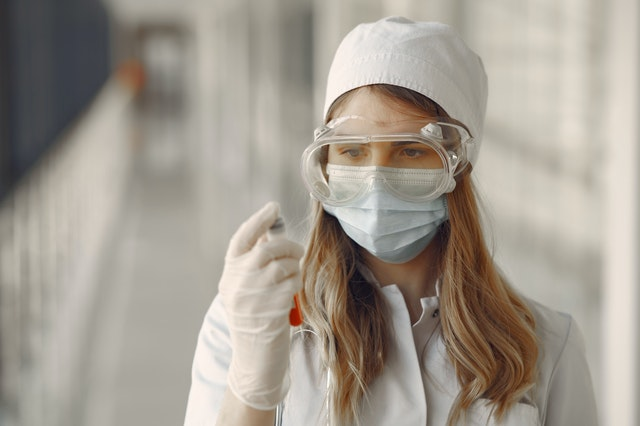 Rapid Antibody IgG
The rapid antibody test is also a blood test to check for antibodies. You can get the result 15 minutes after the test.
If I have antibodies, does that mean I am immune to COVID?
Research into COVID-19 is still ongoing, and at this time it is not clear whether antibodies protect you from infection or re-infection. It is also not yet clear how the results of these tests are affected by the COVID vaccine. Information on this will be updated when it becomes available.
Can I get a free COVID-19 test?
The most common question patients ask is if they can get the COVID-19 test for free. The good news is that CareFirst offers free COVID-19 testing on all types of COVID testing for patients who have insurance. Your insurance company may require a copay or deductible but it will not be required at the time of service.
How much does it cost to get tested without insurance?
For patients without insurance, the prices will vary according to the type of test they choose.
PCR (nasopharyngeal swab) test: $100.
Antibody test: $100.
Rapid antigen (nasopharyngeal swab): $125.
Rapid antibody test: $125.
If you want to combine Rapid COVID and Rapid Antibody tests, you can get them for only $200.
Should you need your insurance company to reimburse the Rapid test, you can email our Billing Office so they can assist you.
How can I get tested at CareFirst Cincinnati Urgent Care?
Getting tested for COVID-19 at CareFirst is very easy and accessible for everyone. All you need to do is show up at one of our walk-in locations and specify the type of test you want to take.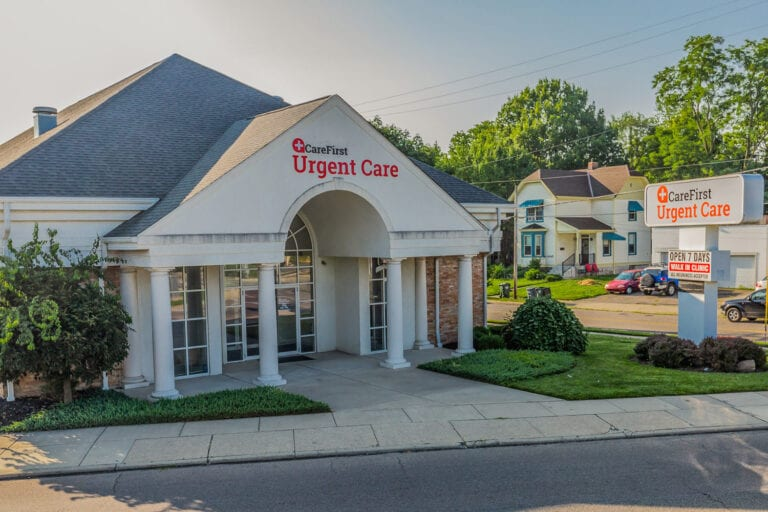 The test may be based on your doctor's order, or on whether you have symptoms or have been in contact with an infected person.
A PCR test is suitable if:
You might be infected with COVID-19 and present with symptoms such as fever, cough, difficulty breathing, body aches, no sense of smell or taste.
You are a first responder or healthcare worker.
Your employer wants to check that you don't carry the virus.
You had tested positive for COVID and want to check if you are still actively carrying it.
You think you have come in contact with a person with COVID-19 for the past 14 days.
An antibody test is suitable if: 
You had Covid 19 symptoms in the past, or you tested positive for COVID-19.
You have been in close contact with a patient infected with COVID-19.
You don't need to be in an emergency state or present signs of being sick to get tested. You can be eligible for a test even if you show no symptoms of the infection with this disease. Particularly if you think you may have had exposure to an infected patient, such as families and friends, testing will help clarify your status and stop the spread.
How can I get my test results?
Our average turnaround time for the COVID-19 PCR test is 24-72 hours after the test has been administered. Unlike testing at some hospitals, you don't need to schedule additional appointments to collect your results from our medical centers. You can simply check your result in our lab portal.
Once you are at the CareFirst Urgent Care location, our staff member will show you how to register an account with our lab. Once the result is available, you will receive an email notification from us. Just log in to your personal registered account here and you will get access to your PCR test results.
What should I do if I test negative?
If your test results are negative, we highly encourage that you should continue to protect yourself by quarantining, wearing a face mask, maintaining social distancing, and frequently washing your hands. Please also follow all other procedures and guidelines established by CDC, as well as by other US health organizations, to keep our communities safe.
What should I do if I test positive?
If your test results are positive, you will have to stay home, quarantine yourself, and keep an eye on your symptoms. If these worsen to a point that you find it difficult to keep them under control, call 911.
Where can children get tested?
If you are concerned that your child might have contracted the virus, you don't need to look for a testing clinic any further. CareFirst Urgent Care offers COVID 19 testing for children of any age.
It is important that they should also be tested as children can spread the disease even more than adults. Simply bring your child to any of our Cincinnati OH clinics for testing.
What should I do if my child gets Covid 19?
If you suspect that your child has COVID 19, it is recommended to keep them home until you get the test results. This measure is important to protect your child and the people around them.
If you have any concerns, you can always book an appointment with our telehealth provider to discuss your situation without having to leave home. If you are worried about your child's breathing or other symptoms, seek emergency medical attention immediately.
Who should get a rapid test for COVID-19 according to the Ohio Department of Health?
Patients who present as a medical emergency should receive COVID testing as a top priority. But healthcare workers, as well as first responders, will need rapid tests if they come in contact with people that have COVID-19.
If you think that you need to be tested, speak to our staff for assistance. You can contact us by phone, check-in online, or drop into the medical center. If you have medical insurance, you will not have any out-of-pocket cost for your COVID testing.
Bottom Line
It is important to stay informed regarding the development of the COVID-19 virus and the impact it has on your community by checking official sites and credible additional resources. Follow the community health protocols to protect yourself and those around you.
And if you happen to need an urgent COVID-19 test, you can simply visit our facility and we will happily assist you. You can check our urgent care Cincinnati, Ohio locations or visit one of our central clinics, open from 8am to 8pm every day.
7300 Beechmont Ave
Cincinnati, OH 45230
Phone: (513)232-9100
Office Hours: 8:00 am to 8:00 pm
CareFirst Urgent Care Bridgetown
5505 Harrison Ave
Cincinnati, OH 45248
Phone: (513) 832-0980
Office Hours: 8:00 am to 8:00 pm
8464 Winton Rd
Cincinnati, OH 45231
Phone: (513) 975-1002
Office Hours: 8:00 am to 8:00 pm
4900 Delhi Ave
Cincinnati, OH 45238
Phone: (513) 834-9320
Office Hours: 8:00 am to 8:00 pm
CareFirst Urgent Care Eastgate
4530 Eastgate Blvd
Cincinnati, OH 45245
Phone: (513) 752-1999
Office Hours: 8:00 am – 8:00 pm